NJ 2-1-1
United Way of Monmouth and Ocean Counties funds NJ 2-1-1, a statewide help line and website that connects you with the local and government resources you need to solve common life issues. It's a free and easy way to find help for many needs, like food, housing, healthcare, legal services, drug treatment, jobs assistance, childcare, mental health services, transportation, financial assistance and more.
When you call NJ 2-1-1, you'll talk to someone who is eager to help with information about thousands of agencies, programs and community resources that offer services. Chat services are also available on the NJ 2-1-1 website.
To use this confidential service, just dial 2-1-1 or visit www.nj211.org.
You can also call toll free at 877-NJ2114U (877-652-1148) or text your zip code to 898-211.
NJ 2-1-1 is TTY accessible and multilingual.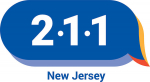 SingleCare Prescription Savings Card
United Way of Monmouth and Ocean Counties partners with SingleCare (formerly FamilyWize) to offer reduced costs of your prescription medications. The SingleCare pharmacy discount card is for everyone nationwide, and whether you're insured or uninsured, you can use it to receive the lowest possible price for your prescription. You can even share it with your friends, family, and co-workers!
Rx costs vary by drug and by pharmacy, but by using the Drug Price Lookup Tool below, you can see how much your prescription will cost at participating pharmacies near you. Simply show the card or the app to your pharmacist to save, no sign up or personal information required. Download the SingleCare app here.
Get your free card HERE!